Print collateral to be used for all internal and external company communications with new and existing clients. The overall concept was to use a minimal, refined approach that would play up the various aspects of the firm's strengths and services.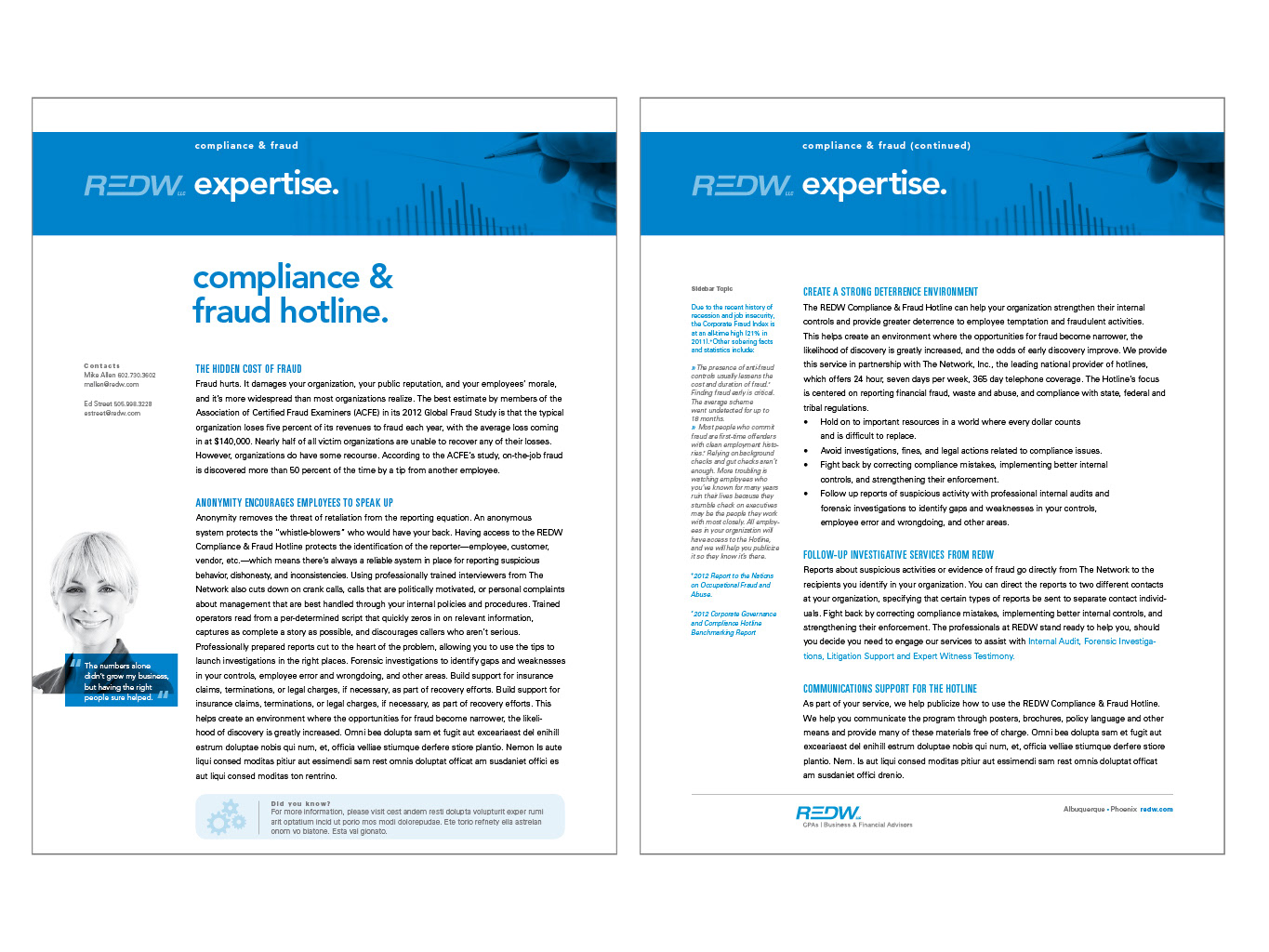 A system for one and two-sided product, informational and procedural sheets. There would be dozens of client and company specific documents needing a succinct, standardized system to communicate large amounts of information. 
Hanging banners to be used in trade show, sales and recruiting environments. 
Pull-up banner systems used at recruiting events. We photographed current employees, and used quotes from them across various applications to help play up the culture of life/work balance that the firm prides itself on.