Icons and Spot Illustrations
We use the Streamline Collection of Icons for the Emodo brand combined with parts from our modular illustration collection to create small spot illustrations throughout the website and other branded materials.
Modular Illustration System
During the brand refresh, the biggest challenge for overall Art Direction was how to visually convey Emodo products and expertise such as carrier data, digital advertising marketplaces, data science and insights. I made the decision to move away from the expected stock photography and use a modular vector illustration system built around various interchangeable elements and our color palette. The system allows the ability to quickly create new, custom visuals for any application or asset while retaining brand consistency.

The basic rules of the system involve black outline + grey + 1-4 brand colors depending on the use. This allows for a lot of flexibility and visual variation while using a limited collection of illustrations. 
Illustrations by Jeff Boese and Christopher Kosek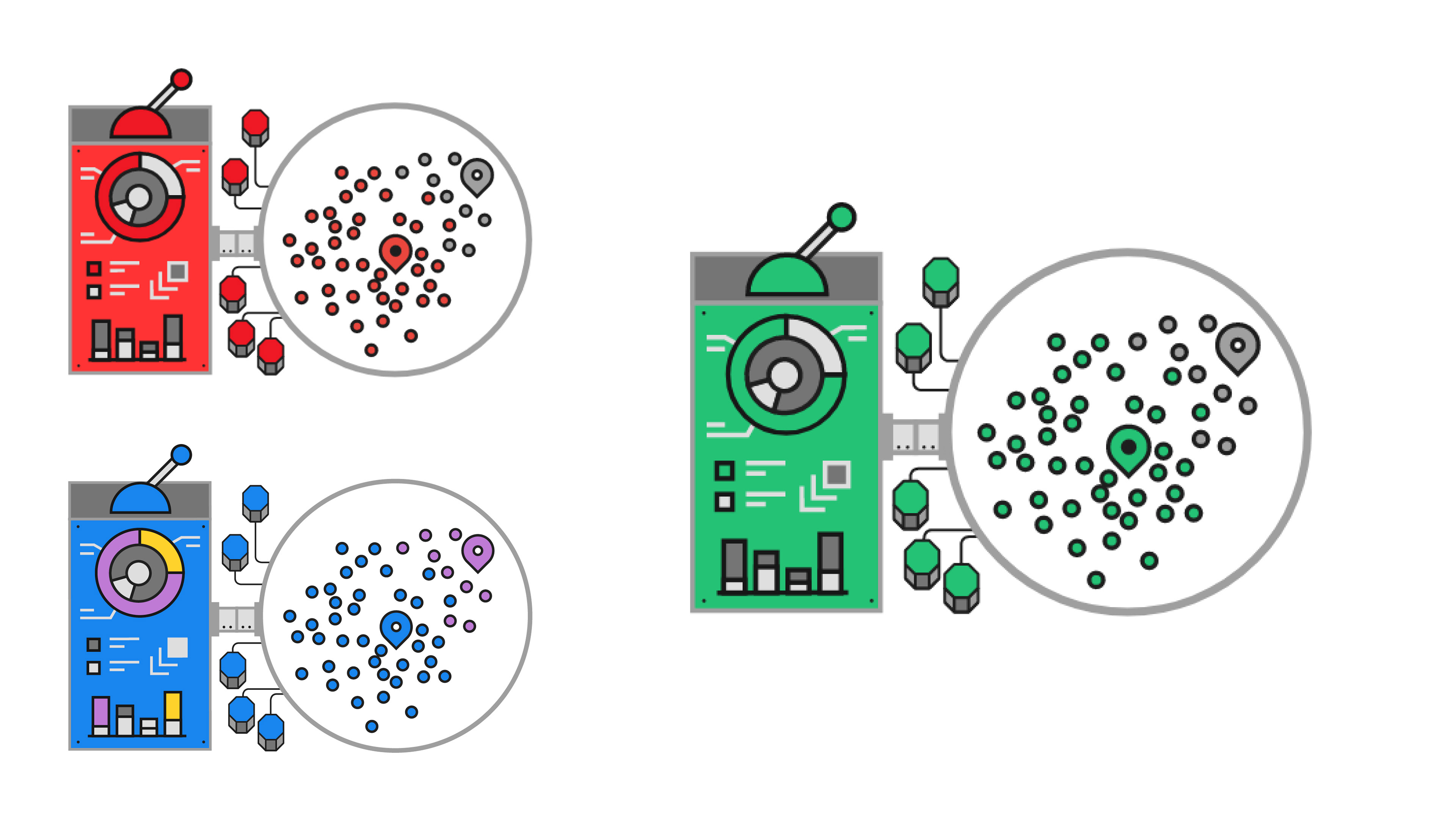 UK Market Website and Partnership with Three UK