Page re-design for the
Lithium Community Support team
. The challenge for this page was to provide a simple one-stop location for Lithium Community Customers to get information about product outages as well as reach on-call support staff to help with their issues. Previously, this information was spread out over different pages, and buried inside of other support locations and it was difficult to find. We also felt it was important to have profiles for each of our support team members to let our customers put a name and face to all the hard work that goes on behind the scenes to keep their communities up and running.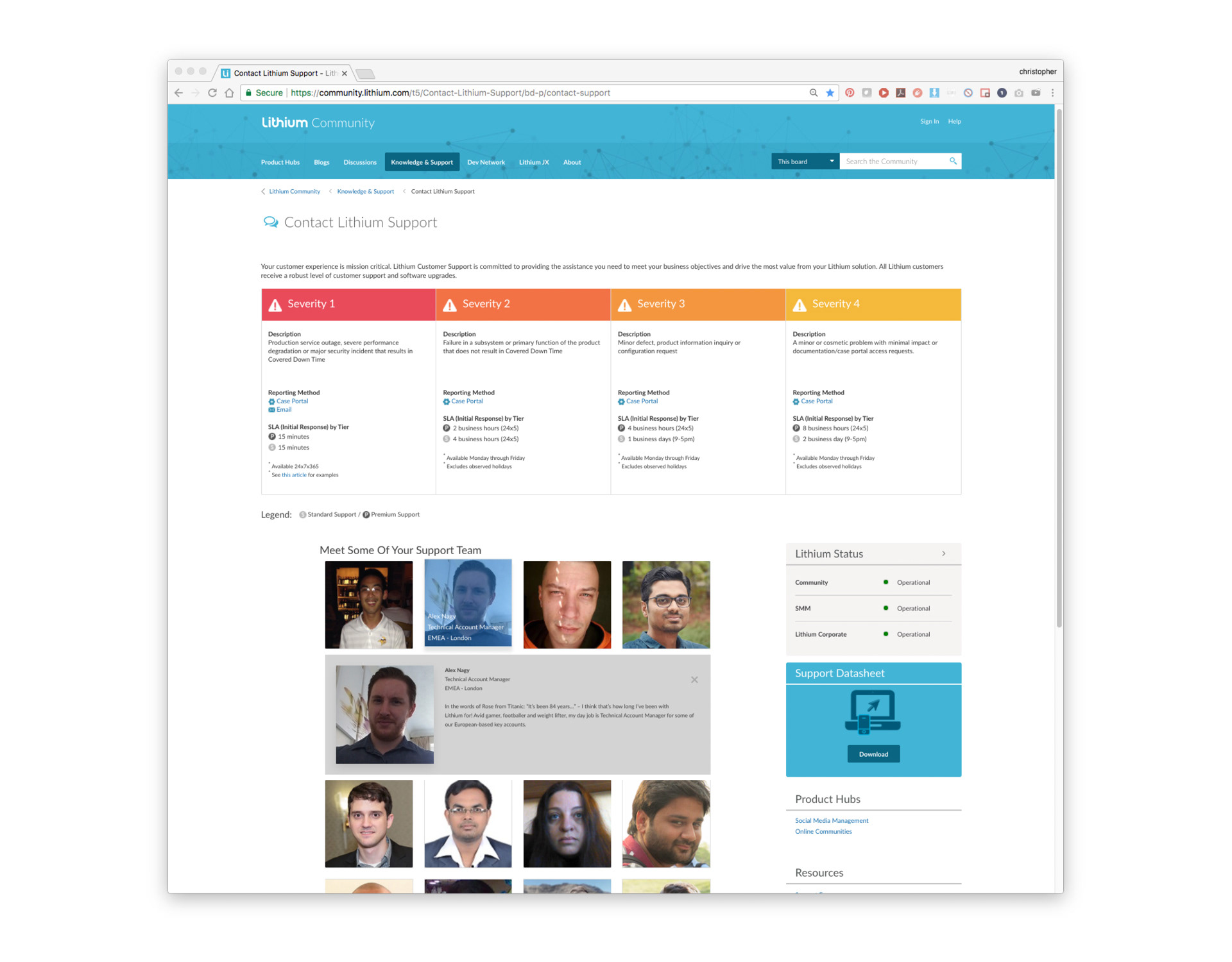 It was important to show profile information for each of our support team members without taking you off this main page. Using a simple carousel style grid for the headshot images and then adding a module that would take up a row once clicked. This system was also designed so that the support team can maintain it themselves and add and remove members as necessary.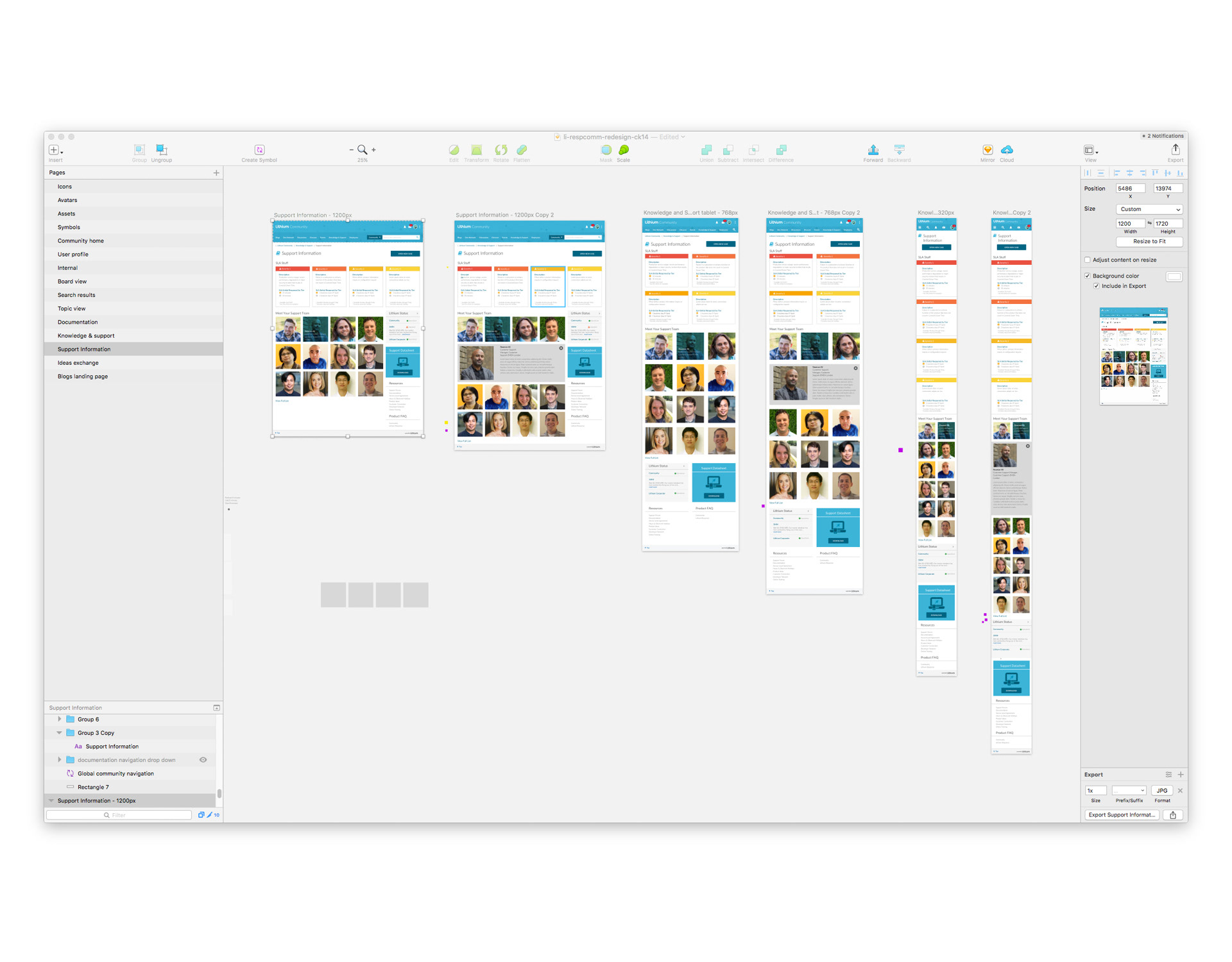 Using Sketch, the page was designed to be responsive and optimized for desktop view.It was then adapted down to table and mobile view. The majority of customers for this product are Social Media Managers and access the community and support pages via desktop view, and we wanted to optimize for that user experience. There is no loss in functionality as you go to mobile views.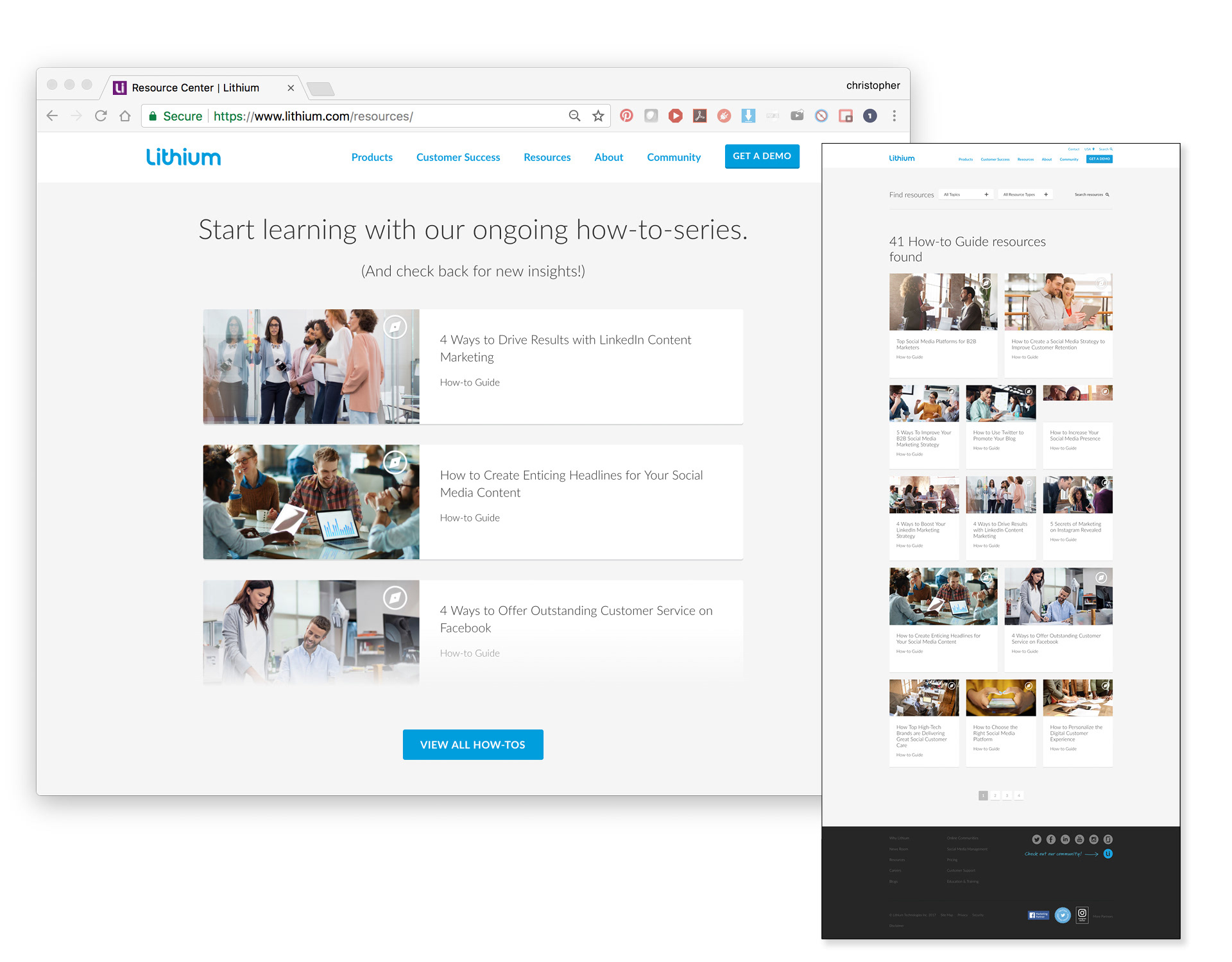 Resource page design and graphic support.