Ex Libris
A webcomic that follows the adventures of a teenager who finds an ancient spirit sleeping within the pages of an old book. Together they fight a great evil that is terrorizing their city.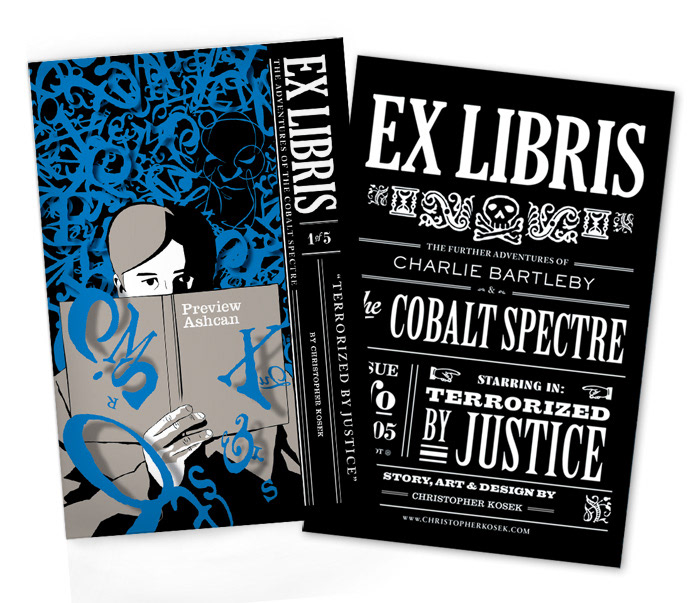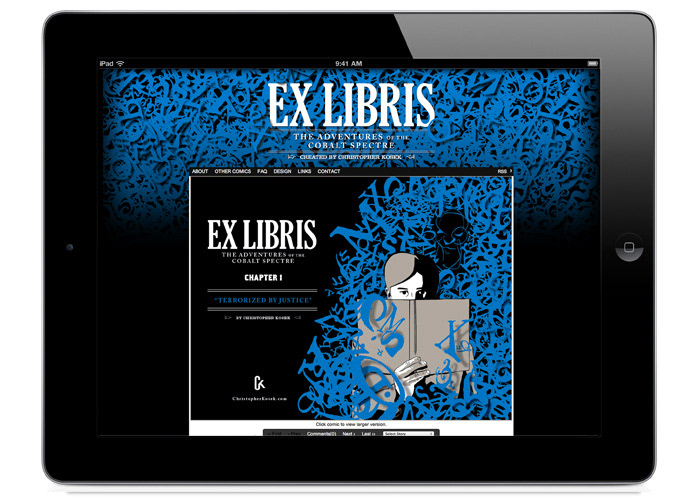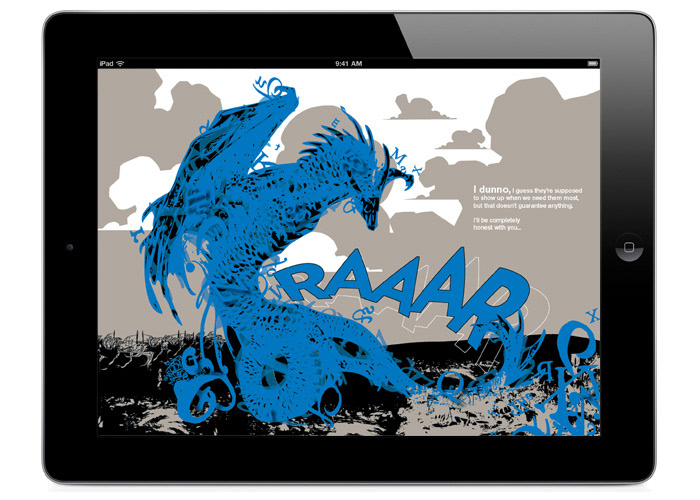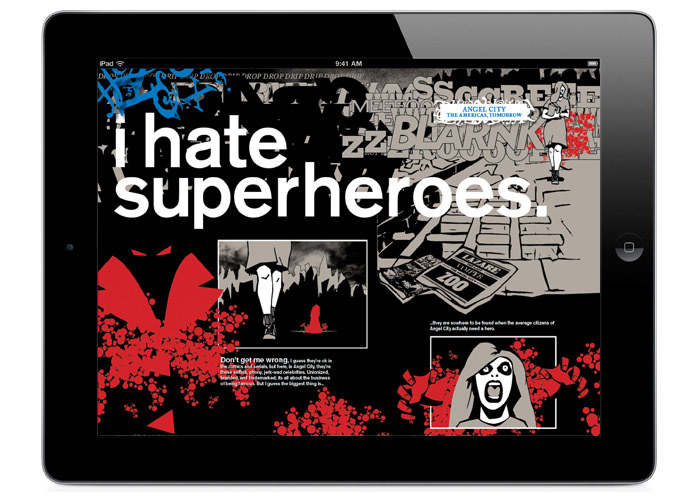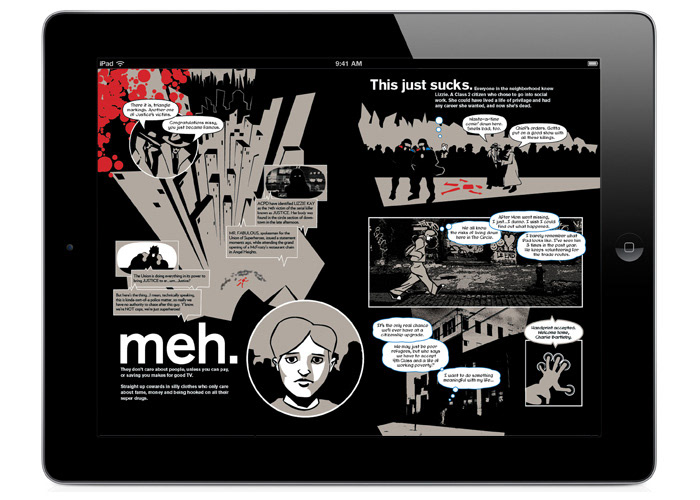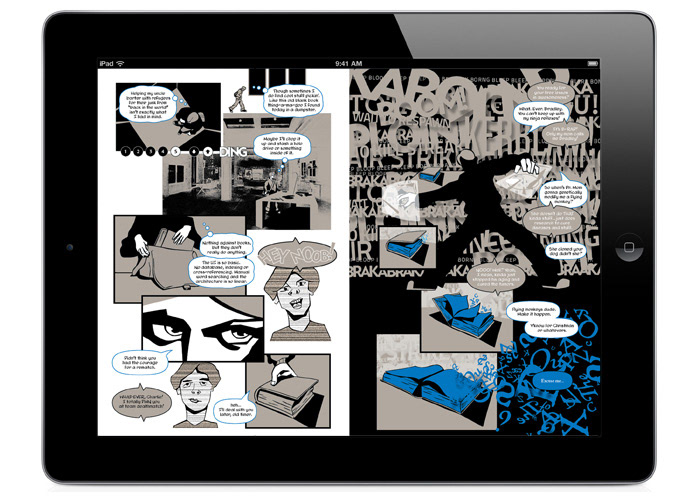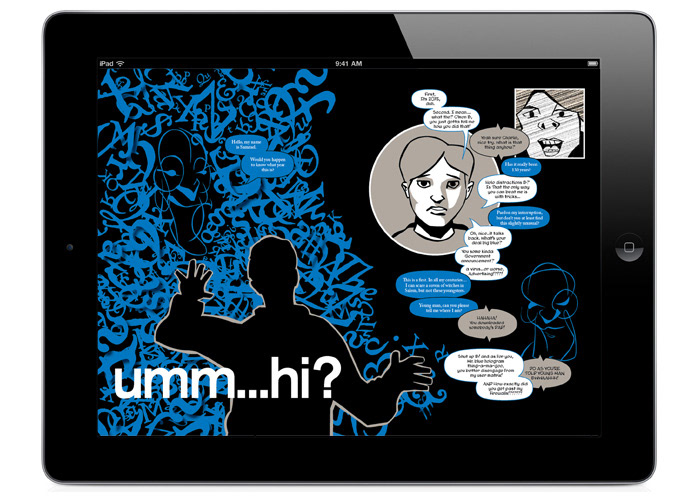 Ex Libris is a webcomic that I wrote, illustrated and designed as a place to explore my passions for comics, design and typography. Originally designed as a traditonal print comic book, I decided to move the project to a webcomic format to explore how a digital space could affect sequential storytelling. New "scenes" containing single or multiple pages were released every Tuesday helping to giving readers a substantial chunk of story to move along the larger narrative.
Synopsis
An old, blank book. Musky, brittle, and forgotten by the changing world, it contains an ancient spirit sleeping deep within the fibers of its pages. Making his way through history, Samrael, a source of great knowledge and power partners with worthy and heroic men and women of pure and noble heart to defeat evil and shape the course of history. Unfortunately, none of those types of people were around when Charlie Bartleby, a snarky teenager found him in a dumpster behind his uncle's barter shop. With Samrael's help, Charlie will learn that being a hero isn't about fame and costumes; its finding the courage to make real sacrifices and take a stand against the great evil that's terrorizing his city.